CHRISTMAS - WINTER SEASON COLLECTION
Wall stickers to create a unique holiday decor
Our wall stickers can be installed quickly and can be removed just as easily once the season is over! Have fun installing them with the kids!
Remember that they can be kept by removing them from the wall and sticking them on a clean acetate. Roll and store and voila! To reactivate the glue and improve adhesion the following year, gently heat with a hair dryer.
YES! I WANT TO DECORATE!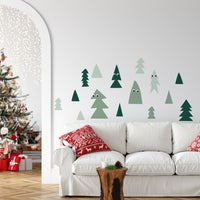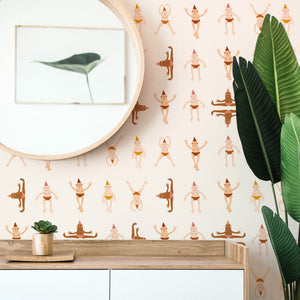 Dare to be creative
Unique, original designs that dare (like us!) to take a walk on the wild side. Each MERAKI design is distinguished by its subtle boldness and a dose of quirkiness.
GET INSPIRED !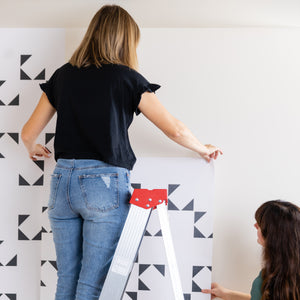 Quality first
Without compromise, our adhesive wallpapers and wall stickers are printed on the best material in the industry. They're easy to install and reposition. And made to last.
DISCOVER OUR MATERIAL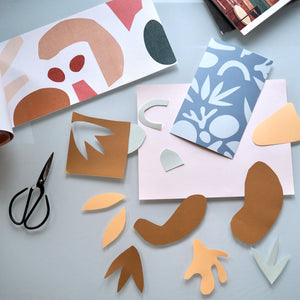 A 100% local company
From design to production, everything is designed as close as possible to your home. Created by Pigment Design and its trend-keen team, MERAKI aligns vision…and values.
FIND OUT WHO WE ARE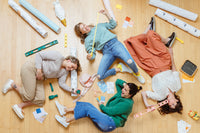 Created here, together
MERAKI is all about bursting colours, exclusive patterns, and a touch of zaniness. It's the long-awaited meeting between the designers of Pigment Design (pleased to meet you) and local artists (get to know them!). Together, we blend boldness and creativity to produce adhesive wall coverings with unique stylings. We embody our artistic vision and think outside the box, while remaining solidly-rooted in Quebec, from design to production.
MEET THE ARTISTS